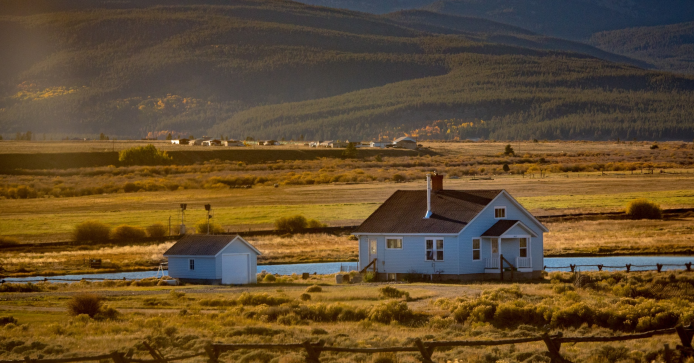 Mike Mostek presented the Federal Law Update at the NSBA's 2017 Annual Real Estate Institute.  Looking back more than 12 months, Mostek's presentation included a summary of Federal Executive, Legislative and Judicial Branch actions of concern to Nebraska real estate lawyers and their clients.
Legislative and Executive Branch Developments
Since the beginning of 2017, Congress has enacted 55 Public Laws which top-off 138 Acts of Congress passed in 2016.  During the same time period, the Executive Branch published at least 132 Federal Register entries that impact real estate interests, including 45 Notices, 30 Proposed Rules and 57 Rules.  And, President Donald Trump issued 45 Executive Orders including some that may affect Nebraska real estate practitioners and their clients.  Among them are orders promoting rural prosperity, requiring a review of the "waters of the United States" rule, and expediting review and approval of high-priority infrastructure projects.
Court Opinions Involving Real Estate
The presentation also covered judicial opinions in 25 court cases, including the U.S. Supreme Court, the Federal Circuit Court of Appeals, the District of Columbia Court of Appeals and the 8th Circuit Court of Appeals.  Among them were 7 cases involving the Takings Clause in the 5th Amendment to the U.S. Constitution.
"Difficult and time-consuming as it was, this undertaking would have been nearly unthinkable before the days of the internet and electronic publication of government records," Mostek commented.  "We didn't have time to talk about each and every action during our presentation, but we provided the Nebraska real estate bar with a ready-made study guide.  We built in links to the Federal Register so the reader can view new regulations and other documents published there."
Sponsored by the Real Estate, Probate & Trust Law Section of the Nebraska State Bar Association, the Institute was held on September 13, 2017 in Omaha, Nebraska.  You are welcome to download copies of the Federal Law Update materials, including the Presentation, Case Law Update and Federal Register Update using the following links:
2017 Slide Presentation – Annual Real Estate Institute
2017 Case Law Update – Annual Real Estate Institute
2017 Federal Register Update – Annual Real Estate Institute

How may we serve you?
Photo by: Nathan Anderson