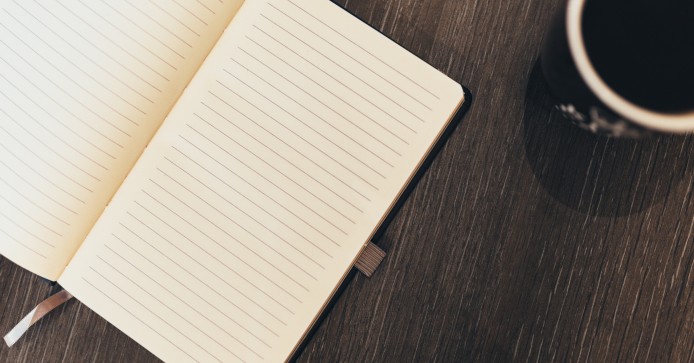 Where does your environmental management system stand?
When speaking to business management groups about environmental management systems, I usually have a couple of take-away points that should be stressed. One is the subject for another article. The other is important here.
The take-away for this article is this: businesses subject to environmental and safety regulation need to have a system for understanding, implementing and complying with all the rules and regulations that apply to their operations. Business managers inherently understand the need for accounting systems, marketing programs, and human relations, but the need for an environmental management system may not be so apparent.
Often the EHS function boils down to one or two people who wear two hats, environmental and safety. It is a big job and an important one, so being well organized is essential.
Depending on the size of an organization, the EHS (environmental health and safety) system may range from no "system" to a sophisticated ISO 14001 style system that not only drives environmental compliance, but measures environmental performance. Regulatory agencies see the full spectrum and in our experience, the closer you are to the robust end of the spectrum the less likely you are to see a civil penalty.
The goal is to manage operations in a way that complies with all applicable environmental regulations – and strive to be and remain in continual compliance. Maybe you have a system that needs to work better, or maybe you need to create one from scratch. A good place to start is the idea of "blocking and tackling" when it comes to EHS (environmental health and safety) management – and by that I mean mastering the fundamentals and building a system from there. Just like a good football team.
Regardless of your league, Pop Warner, NCAA, or the NFL, good blocking and tackling will get you on the right path, and it may be all your facility needs.
Have you made a list?
For me, the most basic starting point is to make a list of all the regulations that apply to your facility. This can be easy and not-so-easy. For example, if you generate hazardous waste you know those rules are in play, so put them on the list. On the other hand, you may know you have air emissions because you operate a boiler that burns natural gas and the combustion gases coming off the burner are considered emissions. But, are they significant enough to warrant an air permit? Alone, probably not. The point is, sometimes you have to dig a little deeper.
Start your list by gathering all the environmental permits your facility holds. As you review them, list any regulation cited in the permit. Do this for each permit. Use this information to generate a spreadsheet and keep the spreadsheet up-to-date as the regulations or your permits change. Consider the spreadsheet a never being "finished" or a document that is always a "work-in-progress."
If you open the file drawer, and there are no permits of any kind, then you may have a little more work to do.  The job gets a little tougher because you need to systematically consider all environmental programs and decide whether they have any potential for coming into play at the facility.
Be careful not to ignore the environmental programs (think, air emissions, solid waste disposal, water discharges) for which you don't have or you think you don't need a permit. Do the analysis to be sure. And, remember there are programs such the Emergency Planning and Community Right-to-Know Act that are not associated with any particular media, but require annual reporting. This is where we get Form R and Tier II reporting requirements.[1]
Will someone please help?
There are many resources on the web and several good ones produced by the EPA and various state agencies. Among my favorites are the "industry sector notebooks" produced by EPA.[2] For example if you are in a business that involves printing presses and the printing industry, the EPA has produced a notebook examining the possible emissions, discharges and releases from printing operations and the potentially applicable regulations you should consider. [3] If you decide they apply to your facility, put them on your list.
The EPA has not produced notebooks for every possible industry sector, and though the EPA seems to have abandoned the program, the notebooks are still accessible on their website. Use them with some caution because the information is not updated. The notebooks are a starting point, not an endpoint. But, I believe once you've worked your way through a notebook you'll have a solid template for conducting your own systematic analysis of the potentially applicable regulations for your facility.
Another terrific source can be industry trade association web sites. Using the printing industry as an example again, in the Printer's National Environmental Assistance Center [4] you will find a very robust environmental compliance site. This site goes into depth, for example, on the various types of printing processes, the material used in each process, and the associated waste streams for these processes. Check to see if your industry has similar information available for you.
The bottom line is this:  find a way run through all the potentially applicable environmental  programs and associated regulations to see what may apply to your industry and facility. And when you find something that may apply, put it on your spreadsheet. Remember, it is always a work in progress, and you can cross anything off if you later find it doesn't apply to your facility.
Are you in compliance?
Once you're reasonably sure you've done a good analysis, it's time to be more granular because the next step is to check you compliance against the list. For example, if your NPDES permit requires testing, the list or a sub-list may include detail on the parameters to be tested, whether they all need to the tested at each event or at every other event. Or, your list may include all of the steps you need take to control road dust as required by your air permit, and you want to put each step on the list. Strive to keep the list as simple as possible but detailed enough to consider and check off all the requirements as part of your compliance assessment.
As you work through your compliance check you'll probably find ways to refine your list, and you may have questions you'll need to research to find out if you're in compliance or not. If you happen to need any help, again, there are many resources on the web you can consult including subscription services. Sometimes a call to the regulatory agency may help. Sometimes you may need to consult your company attorney for help with regulatory interpretation.
Once you've done your list of applicable requirements, and tested your operations to decide if you're in compliance, guess what? You've just completed an environmental compliance audit of your facility, a self-evaluative audit to use the fancy term. You have snapshot of your compliance status as of a date certain, which shows the good, the bad and the ugly. Then, the job is to get rid of the bad and ugly. Take action.
This has been called the "plan-do-check-act" cycle. It is a cycle because it is a continual process. And, fundamental to EHS systems management.
Keeping the list up with changes in the regulations and your facility is a job that never ends. For example, we soon may have a new, lower ambient air standard for ozone. How would that affect your air permit? How will it affect your list? Or, maybe the purchasing department at your facility finds a better, more effective, less expensive chemical that replaces one you've been using for years. It has a different chemical profile, different enough that it may change your air emissions or waste water effluent. Time to update your list.
Summary
The steps toward environmental compliance can be boiled down to the following:
1. Identify all applicable laws and regulations.
2. Check actual conditions against the requirements.
3. Correct areas of non-compliance.
4. Continually monitor for changes in regulations and facility operations, and adapt accordingly.
You may think of other steps to be included, but these are the essentials. If you've never done this before, it sounds easy, but if you have done it – you know it is not. When we do compliance audits for clients we may budget from 30 to 50 hours depending on the size and nature of the facility.
The good thing is that once you're done you've created a basic but fundamentally sound, environmental management system for your facility – all based on good blocking and tackling, and like we said, sometimes that's all you need.
Editor's Note: This is one among many articles that will bear the tag "blocking and tackling" and is intended for people who want or need more exposure to the fundamentals. Some of the "old-hands" we know may also enjoy a refresher from time to time.
How may we serve you?
Article by: Mike Mostek
Photo by: Luis Llerena
[1] http://www2.epa.gov/epcra/epcra-fact-sheet
[2] http://www.envirotools.msu.edu/characterization/notebook.shtml
[3] http://archive.epa.gov/compliance/resources/publications/assistance/sectors/web/pdf/print.pdf