Mike Mostek
Having practiced for more than 30 years in two very successful Omaha firms, Mike is proud of saying "I've practiced with probably 200 of the best lawyers Omaha and Nebraska have to offer.   I sure hope some of it rubbed off!"   In fact, he gained a wealth of experience working in many areas of the law representing businesses, large and small.  That experience benefits each and every client that comes through the door today.
Practicing law brings me deep satisfaction.
Mike considers himself a writer who just happens to be a lawyer. He actively pursues writing as one of his true passions in life.  He earned his law degree from Creighton University, School of Law in 1985,  and at the University of Nebraska at Kearney in 1982, his Bachelor of Arts  for Business Administration, Political Science, Speech Communication.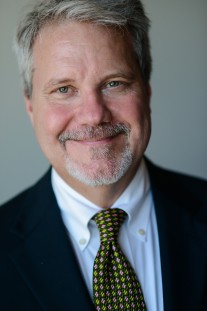 Mike Mostek, Attorney



Tami Schmitt
Tami has over 20 years of experience in relationship management and client service across several industries including manufacturing, construction, and global biotechnology instrumentation systems. Her vast experience in business and client services in combination with her educational background in Chemistry and Biology make her uniquely qualified to meet the challenges of working as the Office Manager of our specialized firm.
There is nothing that I enjoy more than helping other people get the help they need.
Tami delivers integrity, superior business acumen, and a dedicated commitment to client service. She received her Master of Science in Toxicology from the University of North Carolina, and her Bachelor of Science in Chemistry, Biology, & Psychology from Wayne State College.  She also holds a Certificate in Corporate Training in 2002 from Bellevue University.
Tami Schmitt, Office Manager


Photos by Anna Mostek Photography